Home is where the heart is. Because yes, our home is our warm, safe, and snug den, right? where we are safeguarded from the unforeseen incidents such as plane crashes, lightning strikes, or hell, even shark attacks! However, recall Boyle's Law? Things that ought to go wrong can go wrong even in the cushiony environment of your home.
As far as the health of our families is concerned, especially people with babies, it is really necessary to be aware of the type of accidents that can happen while you are at home.
Let us look at some of the accidents that one should watch out for in their respective homes.
1. Cutting yourself with knife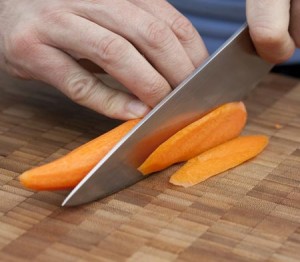 This might sound clichéd, but this is one phenomenon that afflicts the greatest of chefs and cooks every other day. With all the daily usage of knife in the kitchen, it is extremely easy to be careless with its use. There are high chances of you cutting yourself while chopping vegetables or meat. People generally end up accidentally bruising themselves with knives while opening a jar or wrapped meal.
2. Leaving the gas on
One cannot overstate the dangers involved if you are remiss with leaving your gas supply on. There have been numerous accidents and fatalities caused by leaving the gas stove on before exiting house. Needless to say, this can put your house and people in the house in real danger. There have also been cases reported where houses have burned down because of the ignorance of the house owner.
3. Getting Burned while Cooking
Silly as the sound of it to you, but injuries related to burn are very common in every household. Cooking is one of the most hazardous activities which can cause burns. Small kids are highly prone to getting burnt if they are left unsupervised in the kitchen.  Furthermore, there are high chances of kids reaching into a hot oven or bringing down a pot of boiling water.
4.Electrocution
One of the major causes of accidents at home is electric shocks. Major risk of electric shocks arises from old and worn-out extension cords which get picked up by small children. Another major reason that increases the chance of electric shock is touching electric appliances with wet hands. Lack of proper earthing can also expose you to the danger of electric shocks.
5.Falling out of the window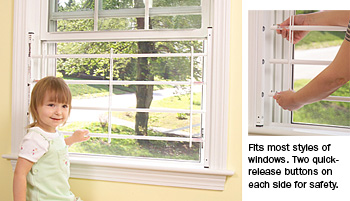 There are very few incidents wherein someone has literally fallen out of the window. However, the ones who have witnessed such an accident have always ended up with severe injuries or even fatalities. Unlike adults, children are more prone to fall off the windows owing to their fidgety nature and untamed curiosity. If you are on the ground floor, then the impact will not be severe; however, there have been several cases of deaths.
6. Accidental Short-circuits
Electrical wiring at your home will age with time and the insulation over wires may become rigid, and in worst cases break-off. Such condition leads to accidental electrical short-circuits that can cause serious damage. To avoid them, it is necessary to check the electrical wiring at least once every 2 years.
7. If geyser is left on
Geyser is an important appliance to heat water. At times, people accidentally keep the geyser on in a hurry. If the geyser has automatic kill-switch, then it will get switched off. However, semi-automatic geysers will continue to heat water and you might end up with scalds if you happen to open the tap accidentally. To avoid this, install a tripper that will kill the power supply as soon as it senses excessive current flow.
Insure your loved one's financial future after you with a term insurance plan
To know about AegonLife's life insurance products like term insurance plans, visit our home page.
---
Calculate premium for your Term Plan