Keeping your family protected is of paramount importance of course; after all, family is all. The first step towards protecting your family starts from protecting your home. Your house is your fortress and it should be protected all the time…at all costs. India, in big towns and small cities alike, is still plagued with numerous unreported home-invasion incidents. People have started realising the ever-mounting threats that their precious house is exposed to, and have begun investing in home security resources.
Just to help you get started with home security, we have compiled some home security tips that are easy-to-implement as well as inexpensive.
Change the locks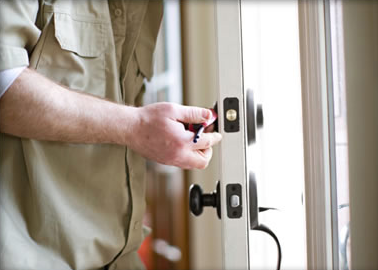 One should always remember to change all the locks of your new house as soon as you move in. This is must as you'll never know who had the possession of the keys before you shifted in. In case of an unfortunate event where you lose your house keys, make sure you replace all your house keys to ensure maximum security.
2.Install an alarm system
Alarm systems are one of the fool-proof measures of protecting your house. Alarm systems are designed in such a way that it immediately informs homeowners of any potential threats. Seeing an alarm generally prevents an invader from even attempting a burglary.
3.Always give the appearance that your house is busy
Skilled thieves have the habit of scouting the area to understand the pattern and behaviour of homeowners. They keep a track on the homeowners who are away from their house for an extended period of time. Just to throw off the burglars, you can always install automatic timers that turn lights on and off on regular intervals.
4.Install deadbolt locks
All the exterior doors should be fitted with at least 1-inch-thick dead bolt locks. They might be a bit more expensive than spring latch locks, but you cannot compromise on the security of your house and your family members. Dead bolts are known to be way stronger and thus offer more protection. As an additional tip, always leave minimal space between the door and the frame as it drastically diminishes the chance for a burglar to pry the door apart.
5.Protect your windows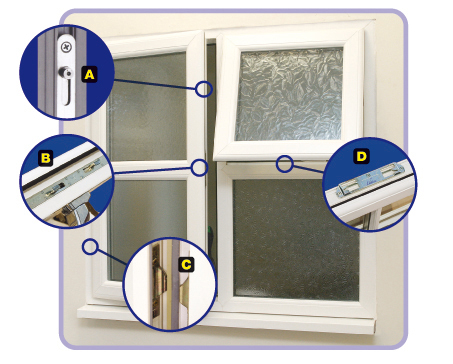 Windows are the weakest spot in the house. Seasonal burglars are completely aware of this weakness and often capitalise on it. You need to take extra precautions to make sure that the windows are impregnable. You can protect these vulnerable areas with the help of window locks and burglar resistant glass. You can also opt to install many small panes of glass rather than one large pane of glass.
6.Home Insurance
As we stated previously, no house is invulnerable to unforeseen attacks or dangers. Home-invasion incidents abound throughout the country. Potential threats also include natural disasters such as earthquake, storms, and flooding, in which case all of the above-mentioned precautions will of course be rendered useless. Securing your precious abode with a home insurance policy is imperative, then. A home insurance policy safeguards your home from potential threats like burglary, thefts, and natural disasters alike. In addition, you could also look out for a suitable home content insurance policy which offers protection for the contents of your house, including electrical appliances, jewellery, etc.
---